On November 4th, 194 racers trekked through Newton-Stewart State Recreation Area (better known as the property surrounding Patoka Lake) in honor of current troops and Indiana veterans. The idea for a 5K began as a desire to bring people out to Patoka Lake Winery on an autumn afternoon and quickly grew to a race with a mission to serve those who continually serve.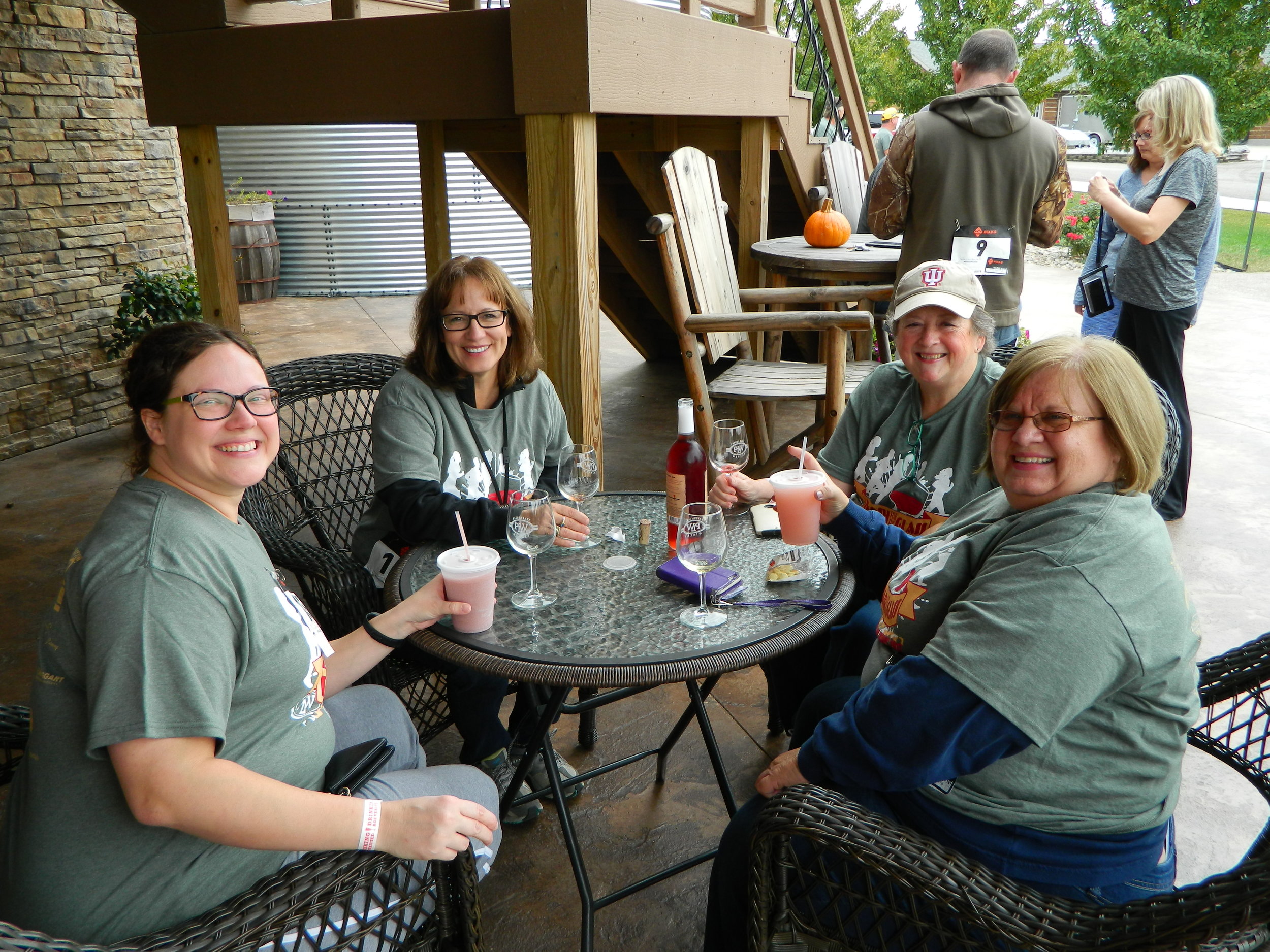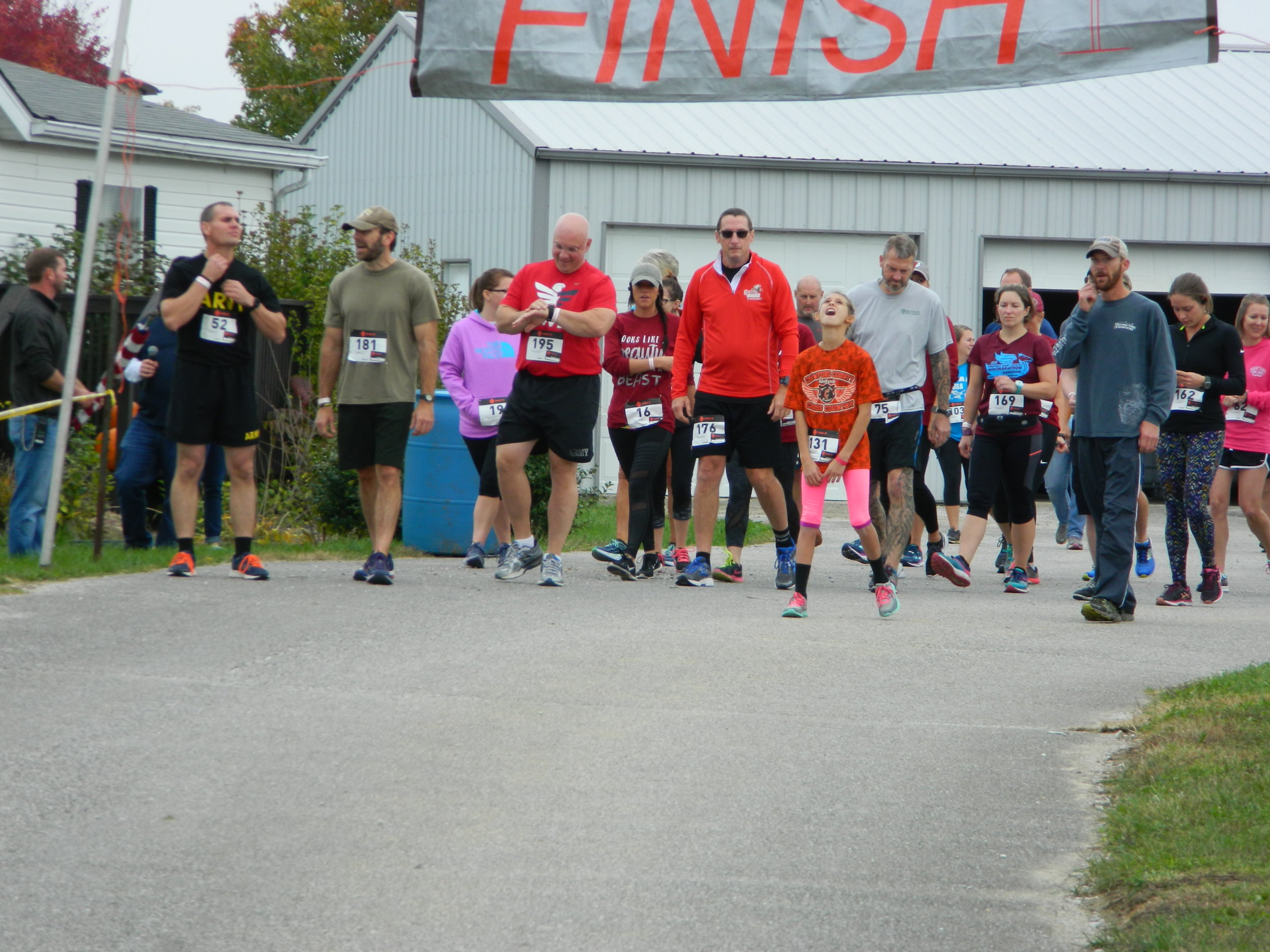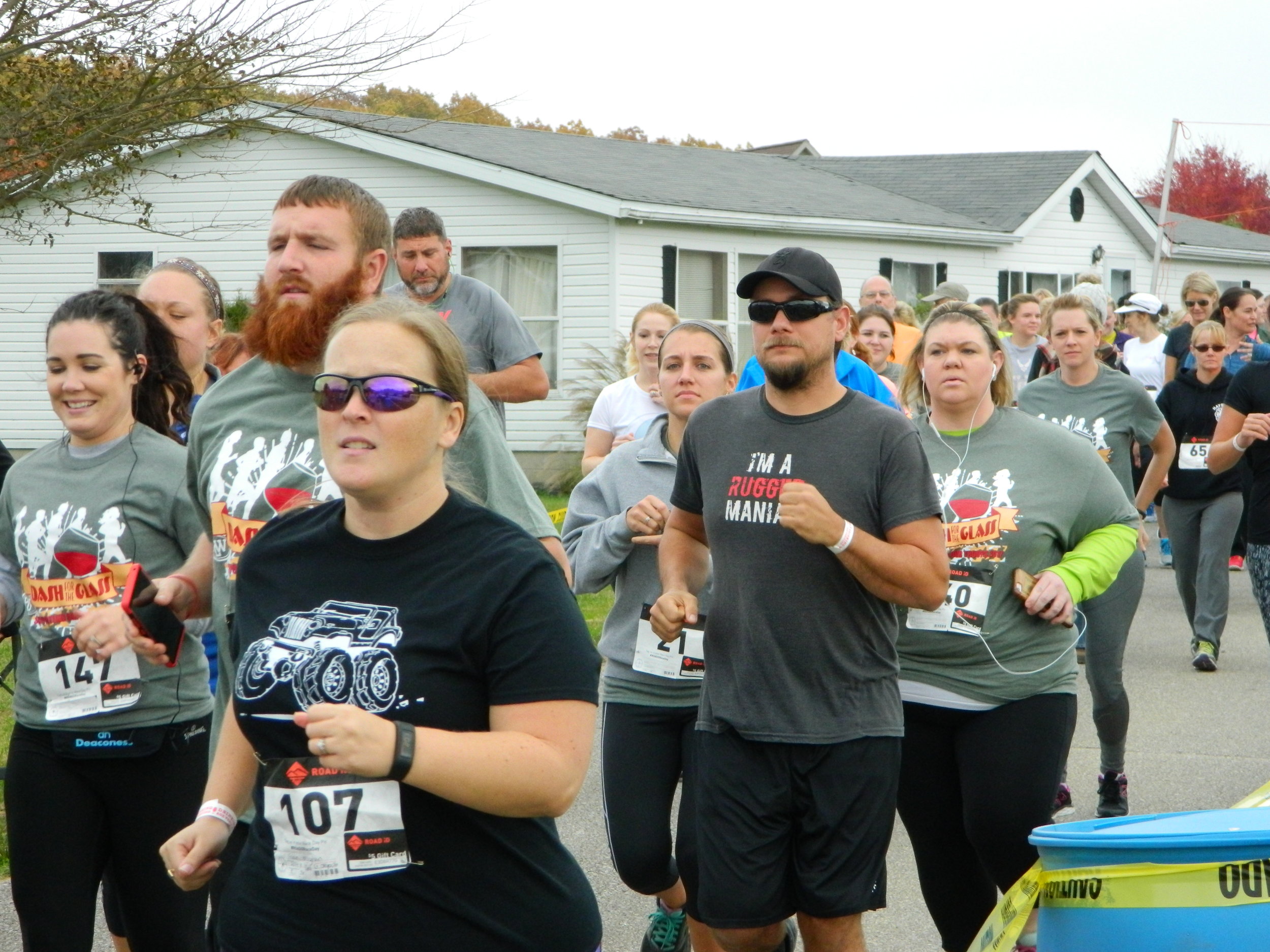 The cause hit home for many, including State Representative Stephen Bartels, co-owner of Patoka Lake Winery. "Having a father killed in Vietnam, my 22 years of Military service and now a son serving as a combat medic has given me a deep sense of duty to help our veterans in need, and also extend that support to the families" shared Representative Bartels. The goal of the 5K was to send a resounding Thank you! to the veterans, spouses, children, and other family members who sacrifice before during and after deployment.
"We wanted this to be more than a run. We wanted people to love the event so that we can continue to raise support year after year," says Race Director, Rachel Lorett. "I didn't foresee the huge amount of support and community involvement we ended up with; it's amazing."
With almost 30 sponsors, multiple volunteers, and additional staff working to make the day a success, the race commenced with an after-party inside Patoka Lake Winery's event center. Food vendors offered hot samples of their products while music kept the crowd entertained. Ages of racers included 5th graders all the way to over 61. Those 21 and over received a glass of wine after crossing the finish line.
Following the race, Patoka Lake Winery donated the proceeds (over $3,500 divided evenly) to three different organizations: HHC 1-151 Family Readiness Group, Honor Flight Southern Indiana, and Team Red White & Blue. The Ferdinand/Jasper chapter of Team Red White and Blue will receive two electric clay target throwers and supplies for their social gatherings to promote connections between veterans and the local community.
Mark your calendars for next year's race: Saturday, November 3rd, 2018